Allen & Rossi - Sway (1976) POACA will recall Marty Allen's ubiquitous presence on 70s talk shows and game shows. Whether they like it or not. Naw, he was funny! More Allen and Rossi vinyl to come!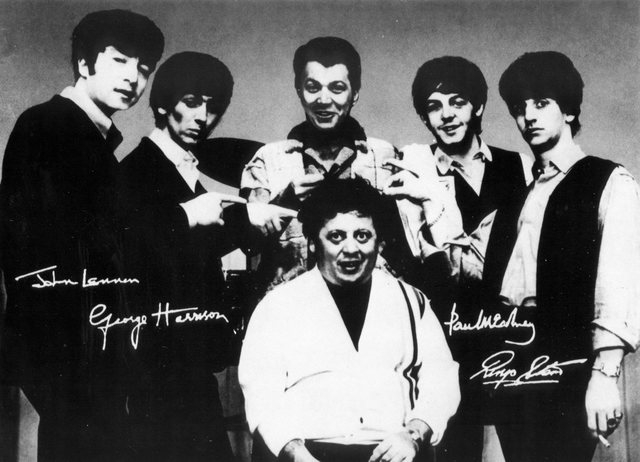 From Both Sides Now, a wonderful resource for people wanting to know the stories behind the labels: The Calla label started in 1965 as an independent New York label, owned by Nathan (Nate) McCalla. Calla hit big with J.J. Jackson's "But It's Alright" in 1966, a song recorded in England with British musicians backing Jackson, and then turned this 45 hit into an LP of the same name. Calla licensed the rights to J.J. Jackson's material to Warner Brothers sometime later, and the same song re-charted in 1969 on WB. Other artists on the label included The Sandpebbles, Jean Wells, Billy Mitchell, and Betty LaVette, Rudy Love, and The Persuaders.
Early singles and possibly the first album were distributed by Cameo-Parkway, but Cameo-Parkway soon ran into problems staying in business. With Cameo-Parkway on the rocks, McCalla decided to do his own distribution. McCalla was a friend of Morris Levy and was part of the Roulette Records group of labels, but operated independently as far as distribution. This worked well until 1972 when the material seemed to dry up.
Calla was all but inactive for the 1972-1975 years. But in 1976, Calla issued a handful of albums distributed by a company called Shakat Records. The albums that sold well were shifted to CBS for distribution later that same year, and CBS eventually reissued several of the Calla albums on Epic, with a small Calla logo.
Calla shut its doors in 1977 when Nate McCalla decided to go on an extended stay outside the United States. When he returned in 1980, he was soon murdered. Like many record company execs, Nate McCalla was less of a studio man and more of an office man, one who knew what he liked, signing a wide variety of musical genres to his label. He leaves a relatively small but quite interesting musical legacy. 
Dennis Parker - New York By Night (1979) 12" Mix. 
Dennis Parker - Like An Eagle (1979) 12" Mix" 
Look at this guy. Just look at him. Sweat. Muscle. Mmmm. I think I'm gay now. Actually, he did straight porn AND gay, and he hooked up with Jacques Morali, and then made this album. I actually like it. As disco goes, it's in the hands of the master. And so was Dennis, for a while.
Side One of "The Gene Pitney Show" (1966): This is a fake live album, with Joe O'Brien as emcee. The album features several Musicor acts of the time, many of whom never had an LP release, meaning that this album is the only place to find some of these songs in stereo. I believe this album was meant as a ploy to get more exposure to other Musicor acts by having their biggest star (Pitney) "appear" with the others in concert. However, as stated earlier, this is a fake live album, and a poorly done one. Crowd noises are added in at seemingly random points in the songs, some of the sound effects weren't properly cued up so you can hear the FX record gain speed. On top of this, Joe O'Brien randomly starts speaking at random points on some tracks. If it weren't for the hard-to-find songs (in stereo or mono) this would be just a waste of vinyl. 
Gene Pitney - Backstage
The Critters - Georgianna 
The Bitter End Singers - Let Me In or Keep me Out
Teddy and the Pandas - Once Upon A Time
The Platters - I Love You 1,000 Times
Danny and Diego - Glitter and Gold 
Tony Bruno - This Time You're Right (1974)
Tony Bruno - Love Was Born Today (1974)
I'm glad I bought this little-known soundtrack to a little-known movie with songs by a little-known singer that I love (Tony Bruno). 
Elliot Lurie - Rich Girl (1976)
Elliot Lurie - Disco (1975) I have raised 3 children, done thousands of gigs, won Musician of the Year in High School, etc., but NOTHING gives me more pleasure than doing my imitation of Elliot Lurie. 
Therapy - Fantasia on Eleanor Rigby (1975) Sleeve notes: "This album, our third, is a selection of material which can be heard at a typical Therapy performance."
I'm the Greatest - David Hentschel (1975) Phil Collins on drums. 
Selections from Side One of Les Humphries Singers' "Carnival" album (1973) WHICH I OWN!!: 
Kentucky Dew
Do-Da
Lonely Kind of Man
Square Dance 
Les Humphries was not a bad songwriter at all. Somewhat derivative in places, but mostly inoffensive pop in the vein of Gilbert O'Sullivan or a young Elton John after a night out. 
Os Mutantes - Panis et Circenses (1970) English version. Translates to "Bread and Circuses". 
Os Mutantes - I Feel A Little Spaced (1970) English version of "Ando Meio Desligado". These are not bad. I think the songs are so good and the performances so sincere and unaffected that they transcend our clunky lexicon. They must have done this to expand their audience in the USA. It didn't work but I'm glad they released this at all. 
Bobby Lee Trammell - You Mostest Girl (1958) Our favorite guy, Bobby Lee Trammell, records an almost note-for-note copy of Elvis' "You're So Square (Baby I Don't Care)". 
J.D. Drews - Don't Want Nobody (1980) Jürgen Drews from the aforementioned LHS tries to break into the American market by anglicizing his name and adopting all the quirky affect of a real-live New Wave singer with somewhat staid results. This song was written by P Delph and D Edwards. I can't see that they wrote anything else. The Brecker Brothers, Jan Akkerman, and Joe Chemay. 
Pete Sacco - Pennsylvania (197?) Lou Christie's brother recorded this on the Lightning Label.