Thursday Dec 24, 2020
Bay City Rollers, Paul McCartney, Rufus, and Vaughn Meader rarities. It really sells itself.
"Boy, is Vaughn Meader fucked." - Lenny Bruce, Nov. 22, 1963
"When you're down, it's a long way up. When you're up, it's a long way down. It's all the same thing. No new tale to tell." - Love and Rockets 
REO Speedwagon - Ridin' The Storm Out (studio version) (1973) I played this song over and over in my High School cool-kids band Second Age, having never heard this studio version, sung by not Kevin Cronin. Not nearly as exciting. 
Rufus - Read All About It (1971) On this show, I play songs by Rufus AND The American Breed, whose big hit was "Bend Me, Shape Me".  They had three top-40 songs in total. Al Ciner, Kevin Murphy, and Lee Graziano went on to form Rufus. Chaka Kahn (Yvette Marie Stevens) joined in 1972, age 18, and the rest is history. I love Chaka Kahn almost as much as I love Gladys Knight. All music we heard in the '80s and '90s came (usually) from people who had lived through great hardship, for long years, and no promised road to success. 
Bay City Rollers - Jenny (1972) Not a bad group, even though they were produced by that unctuous Jonathan King (who gave the world Genesis (good) and the "Ooohgachaca" version of "Hooked on a Feeling" (bad)), they were struggling with their sound, but I don't think it would be fair to label them a 'boy band' at this point. That would come in a couple of years. 
Bay City Rollers - Hey C.B. (1973) 
Wings - Beware My Love (demo) (1976) Led Zeppelin's John Bonham on drums. The studio version featured the somewhat less swingy Joe English, who went on to play with the band Bob Weir of the Grateful Dead formed, Kingfish, but not WITH Bob Weir. Kingfish signed to Jet Records for their 1978 album Trident. Since they were on Jet, it makes sense that they opened for ELO on their Out Of The Blue tour (with the spaceship and pre-recorded backing) which I attended. September 1978. I asked a guy who studies all things GD but even HE doesn't know for sure who the drummer for that tour was. 
The Crucibles - Beware Of Low-Flying Birds (1966) 5-pc band from Madison, Wisconsin, later "known" as Kiriae Crucible. Can you imagine getting to record your own song in a real recording studio, and when the things arrive, the title is changed because of a shortage of space/ink on the label? TRUE STORY!
Paul McCartney - Dress Me Up As a Robber (demo sections) (1982) 
Wings - Going To New Orleans (My Carnival) (demo) (1975) 
Bay City Rollers – Saturday Night (original version) (1973) Their big breakthrough hit in the US was recorded previously with their first lead singer Nobby Clark, who left the band to pursue a solo career. The band re-recorded a slightly less Scottish version with their new singer Les McKeown, and, of course, hit it huge. Poor Nobby recorded a couple of singles and did some theater, but ended up ruing his decision for the rest of his drug-addled life. How awful. Can you imagine? 
Would you rather be an ex-lead singer whose band blew up right after you left, or would you rather be in that band during their heyday and watch it slowly slip back into the morass of trivia land? 
Paul McCartney - Stop, You Don't Know Where She Came From (demo) (1980) 
Bay City Rollers - Manana (1972) 
The American Breed - When I'm With You (1970) 
Paul McCartney - It's Not On (Pipes of Peace Bonus Track) (1983)
Paul McCartney - Mr. H Atom/You Know I'll Get You Baby (McCartney II Bonus Track) (1980) 
Bay City Rollers - We Can Make Music (1972) 
Rufus - Fire One Fire Two Fire Three (1971) The origins of Rufus go back to 1962 Cicero, Illinois, when they formed Gary & The Knight Lites.
Rufus - Follow The Lamb (1971) One of the later members of Rufus was David (Hawk) Wolinski, who co-wrote or solely wrote their songs "Hollywood", "Street Player" (later recorded by co-writer Danny Seraphine's band Chicago), "Everlasting Love", "Do You Love What You Feel", and the 1983 hit "Ain't Nobody," which reached #1 on the US Billboard R&B chart.
Rufus - Brand New Day (1971) From the movie "The Landlord". Written by Al Kooper. 
Rufus - Maybe Your Baby (1972) Written by Stevie, who recorded it on his Talking Book album. I like this version a little more. Tighter. 
Paul McCartney - Soily (1971) Someone on Quora said:
Soily is a fictional character created by McCartney, the daughter of Bruce and Yvonne McMouse. The McMouse family lives under the stage where Wings perform in an hour-long cartoon produced by Sir Paul but later shelved. Very few people have seen the film. Presumably, if heard in the animation, the song's lyrics would make sense in context. But apparently, Paul doesn't like the movie, and no one who has seen it is clamoring for its release, so it may be left to rot and be lost to history aside from this song and some character sketches sold at auction a few years ago.
I said: A line from the song: "The cat in satin trousers says it's oily..." explains....something...
Wings - Silly Love Songs (demo) (1976)
Suburban 9 to 5 - Captain Kangaroo (1968) Pretty safe to say you haven't heard of this band, but the guitarist is Gary Richrath, later of REO Speedwagon. 
Suburban 9 to 5 - Sunshine Becomes You (1968) 
The American Breed - Powder (1968) So this is a remnant of the Sgt. Pepper era, where every band member was now asked to (nay, TOLD to) assert their individual personality, like The Monkees, this album art sort of aping Pisces, Aquarius, Capricorn & Jones Ltd. more or less. One thing both albums also have in common: They were both released on the descent, although they could not have known it at the time. 
The American Breed - Pumpkin (1968)
The American Breed - Scarlet (1968)
The American Breed -Green (1968)
The Good, The Bad, and The Ugly - Gypsy Lover (1970)
You can read all about the tragic tale of Vaughn Meader all over the web. But what is NOT widely known is that Vaughn Meader released a 1972 album called "The Second Coming" (two cuts are featured here) where he plays the part of Jesus Christ returned to Earth amid the hippy culture that birthed Jesus Christ Superstar (which was produced by Tom O'Horgan, who produced Hair, Lenny (which I own and will feature soon), and was credited with "stage production conceived and adapted by" for the 1978 Sgt. Pepper's Lonely Hearts Club Band film. So...that career was interesting.) to virtually no sales, no radio play, etc....it was as if he, himself, was the guy that put the rifle in Clay Sha....er......Lee Harvey Oswald's hands. No one wanted to know. He made a sort of comeback, appearing in the film Linda Lovelace For President in 1975. 
Vaughn Meader - The Second Coming (Part 1) (1972)
Vaughn Meader - The Second Coming (Part 2) (1972)
Barry McGuire - Secret Saucer Man (1968) Three years from "Eve Of Destruction". I LOVE this song. 
Bay City Rollers - Alright (1971) 
Clarence Carter - Light My Fire (1969) With Duane Allman of The Allman Joys on guitar. 
Frank Zappa - Public Service Announcement (1968) 
Lena Zavaroni - Jump Down Jimmy (1980) You know her story. Don't you? She suffered from the same affliction as Karen Carpenter. 
Suburban 9 to 5 - Walk Away (1968) 
Martin & Finley - Long Life And Success To The Farmer (1972)
Milkwood - Makeshift Pawn (1972) Would evolve into The Cars. 
Nazz - Wonder Who's Loving Her Now (1967)
The Vapors - Prisoners (1979)
The Quick - Ain't Nothin' Gonna Stop Me (1969) 
Comments
(2)
To leave or reply to comments, please download free Podbean or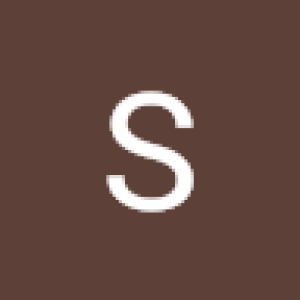 Great set! You had both The American Breed and the complete released "Ask Rufus Mark " singles. Let me know if you want any more Rufus material. I can give you an exclusive!